Leptin Detox - Colon Cleanser

KICK-START HEALTHY WEIGHT LOSS: Before starting a diet, reboot with this detox formula that naturally increases your energy and helps to flush excess waste and toxins. It's perfect for anyone struggling with gas and bloating or on a ketogenic diet.

GET TRIM WITH ENERGY & FOCUS: Unlike other pills that contain caffeine, our natural weight-loss supplement uses chlorella, inulin, lycopene, and papaya powder to help giving you long-lasting energy.

ALL-NATURAL DIGESTIVE SUPPORT: A balanced microbiome is an important factor for weight loss in addition to your overall well-being. Psyllium powder and acai berries promote healthy digestion and gut flora while ginger root suppresses cravings.

NUTRITION THAT WORKS IN SYNERGY: These nutrients are part of a unique formula and work together to achieve total-body weight-loss results. Our diet pills for weight loss are vegetarian, gluten-free, and 100% natural. They are also free of artificial colors or flavors.
Ingredients
 Psyllium Powder, Acai Berry Fruit Extract, Inulin, Slippery Elm Bark, Aloe Ferox Powder 18%, Clorella, Black Walnut Hulls Powder, Ginger Root, Hyssop Leaf, Papaya Fruit Powder, and Lycopene 5%. Inactive Ingredients: Cellulose (Vegetable Capsule). Vegetables Magnesium Stearate
Directions
Suggested Use: As a dietary supplement, take two (2) capsules once a day. For Best Result, take 1 capsule during the day and 1 capsule in the evening. Repeat the Process daily. DO NOT exceed 2 capsules per day.
Safety Information
 Keep out of reach of children. Do not exceed recommended dose. Pregnant or nursing mothers, children under the age of 18, and individuals with know medical condition should consults a physician before using this or any dietary supplement.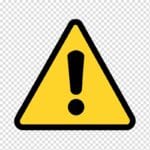 WARNING: Cancer and Reproductive Harm  www.P65Warnings.ca.gov