Leptin Detox - Colon Cleanser

KICK-START HEALTHY WEIGHT LOSS: Before starting a diet, reboot with this detox formula that naturally increases your energy and helps to flush excess waste and toxins. It's perfect for anyone struggling with gas and bloating or on a ketogenic diet.

GET TRIM WITH ENERGY & FOCUS: Unlike other pills that contain caffeine, our natural weight-loss supplement uses chlorella, inulin, lycopene, and papaya powder to help giving you long-lasting energy.

ALL-NATURAL DIGESTIVE SUPPORT: A balanced microbiome is an important factor for weight loss in addition to your overall well-being. Psyllium powder and acai berries promote healthy digestion and gut flora while ginger root suppresses cravings.

NUTRITION THAT WORKS IN SYNERGY: These nutrients are part of a unique formula and work together to achieve total-body weight-loss results. Our diet pills for weight loss are vegetarian, gluten-free, and 100% natural. They are also free of artificial colors or flavors.
PRODUCT INFORMATION
SUPPLEMENT FACTS
SUGGESTED USE
WARNING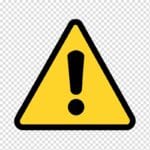 WARNING: Cancer and Reproductive Harm  www.P65Warnings.ca.gov